Escola Pàlcam believes in a trilingual education, as we teach subjects in Catalan, Spanish and English at all the educational levels, adding French as a fourth optional language from 1st of on.
Speaking and being fluent in more than one language during growth has a myriad of benefits. In addition to the essential role that the English language has developed, which makes English a must for any European citizen in the making.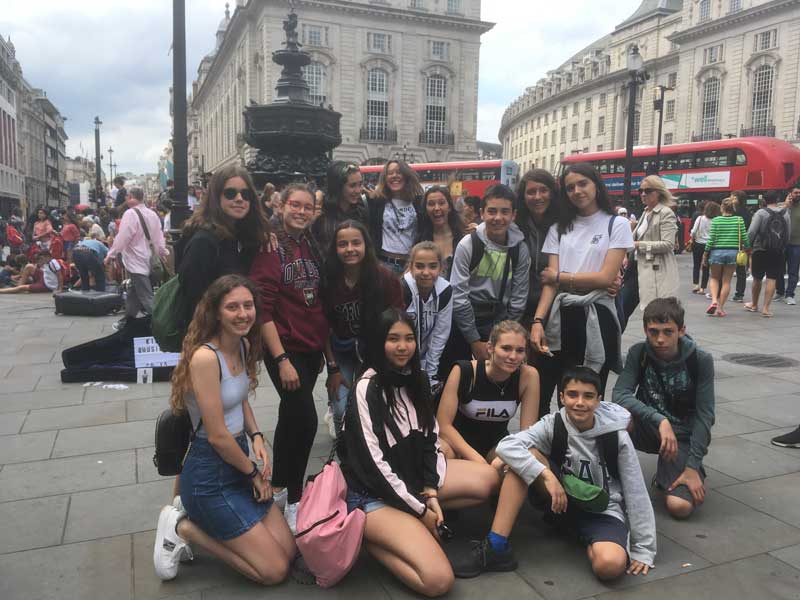 We decided to opt for a multilingual education as according to research , speaking three or more languages may have outstanding consequences, such as multiplying your future professional options, improving self-confidence, promoting social relationships, boosting the students' interest for other cultures and thus developing a more open-minded attitude.
Those who learn and speak more languages develop appreciation for other cultures, travelling around the world with no language borders. As adults, a multilingual individual is more cosmopolitan and more open to those experiences offered by other cultures abroad.
At a cognitive level:
Multilingual students are more efficient communicators.
They learn to think about thinking itself.
They develop new abilities to avoid distractions.
They improve their attention span and improve their short-term and long-term memories.
They learn new languages more easily.
They are capable of dealing with problems in a more efficient way from multiple perspectives.
For all these reasons, language learning is one of the cornerstones in the design and philosophy of our Educational Project. We work so our students become fluent in more than one foreign language, starting at the age of 3, with 10 hours a week of activities in English. We go on at primary school, with 9 hours a week, implementing CLIL subjects, with contents in a foreign language, such as Science or Arts and Crafts and preparing them for the Cambridge official exams: STARTERS, MOVERS and FLYERS. Once the students reach secondary school, they still have 9 hours a week in English, and they can take French lessons as a second foreign language. Besides the above mentioned, we also implement the following: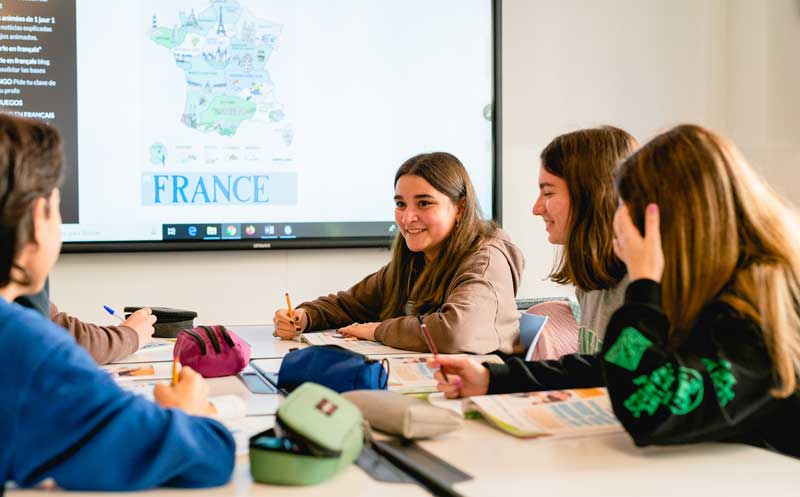 We have

native conversation assistants

, who give support to the foreign language lessons, allowing us to reinforce and increase the oral input of our students.
We have international exchanges with European schools. We participate in

Erasmus+

European projects with cities such as Hamburg, Cologne, Palermo, Venice and Stockholm among others. In the same line, we participate in two or three in-family stayabroad weeks in the European Union every year, welcoming students from those countries in our own schools as.
We celebrate a week of activities in English every year. During the

English week

, we get a deeper approach to the most relevant and interesting cultural aspects of English speaking countries.
We promote and prepare our students to sit the Cambridge official exams, both in primary and secondary levels, to obtain

the First Certificate and the DELF

in French when they finish the second year of Baccalaureate.