Escola Pàlcam

, a state-funded

school

committed to a holistic education of people
The educational project of PÀLCAM ensures training of students from the age of three up to insertion into the labour market or college entrance. This is possible because our educational plan offers:
Adapting the curriculum to boys and girls based on their capabilities and a joint monitoring with the help of parents.
A tutorial action plan, both individually and as a group, is where comprehensive guidance and holistic training are implemented(health, emotions, ethics …).
Small groups of reinforcement in certain areas according to the developmental stage of the student.
Department of support that ensures individual intervention or in small groups of students with learning difficulties.
Use of new technologies at all stages. We have whiteboards in every classroom, and our students have access to laptops and tablets.
English since the age of three. We offer assessment of the levels following the certification system of the University of Cambridge, from A1 to B2.
Preparation for obtaining the ACTIC certificate in the use of new technologies of the Government of Catalonia
If you want to learn more about us, you will find our educational offer here:
Educational offer at PÀLCAM
Click on the following tabs to get more information:
Educació Infantil - Preschool (3-6 yo) - state-funded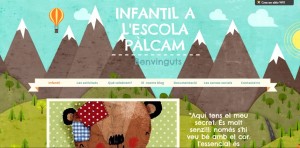 The purpose of preschool is to contribute to the development of the child (emotional, affective, physical and motor, social and cognitive development of the child).
We offer the child personalized attention and guidance to educate him on the basis of his needs in classroom activities (Work and reinforcement in small groups) and advance according to his potential.
Constant monitoring and guidance to families by the tutor, psychologist and specialists.
The games and interaction between students and teachers is the beginning and foundation of the work that is carried out daily.
The learning corners is an educational and methodological approach, which is organized within the classroom, that promotes the use of different spaces where children can simultaneously perform different activities.
The Early Childhood Education gives equal importance to all areas in order to work all intelligence dimensions and ensure that students achieve the basic skills at the end of the cycle.
We believe in cooperative work, in which the main idea is to learn to work together.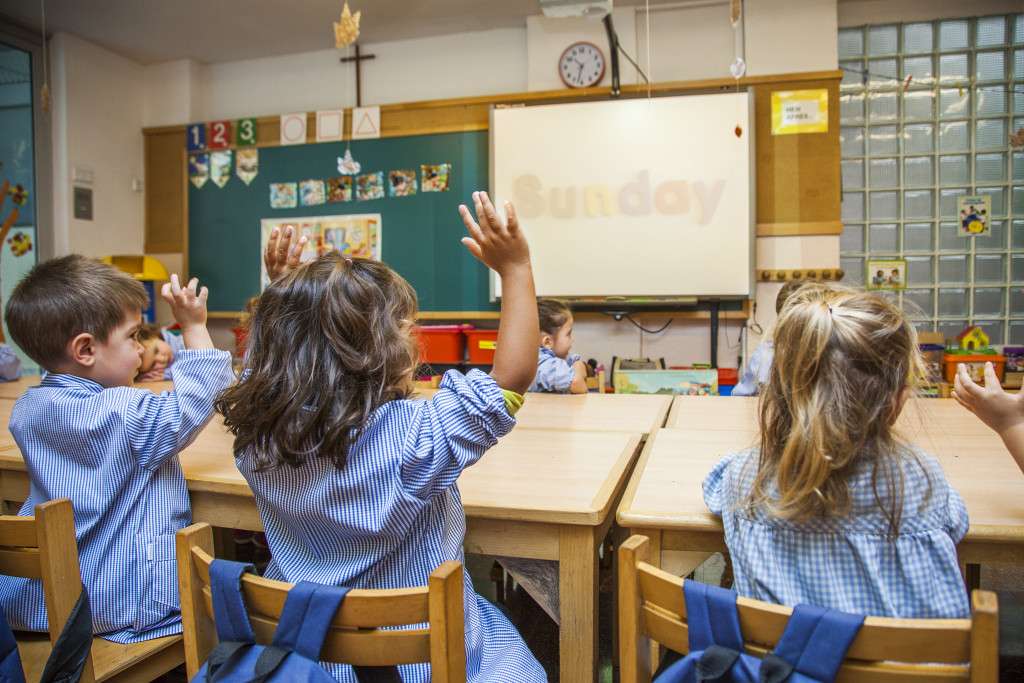 Our Projects :
Values
We do activities, reflections, verbalizations, games, stories … to train them in their daily lives, to ensure that our children are safe, they are "open" to everything presented to them during the day and learn how to overcome difficulties and mistakes, and to consolidate achievements in a satisfactory and safe way.
English
10 lessons a week in English at all levels (projects in English: 'My world', that will be continued in primary and secondary, 'Let's move' and 'Storytelling', with our conversation assistant and English specialists).
New technologies
Tablets, robotics with Bee-bots and interactive whiteboards in the classroom as a support to the contents of the subjects.
Educació Primària - Primary School(6-12 yo) - state-funded
Do you want to know more about the curriculum organization and the complementary activities in Primary school? Click here (information in Catalan).
Primary education is the period that spans between the ages of 6 and 12. Students begin this stage with their limitless perception of the world as a child and they end at the beginning of preadolescence. At this stage, students also consolidate the bases of knowledge, language structure, logica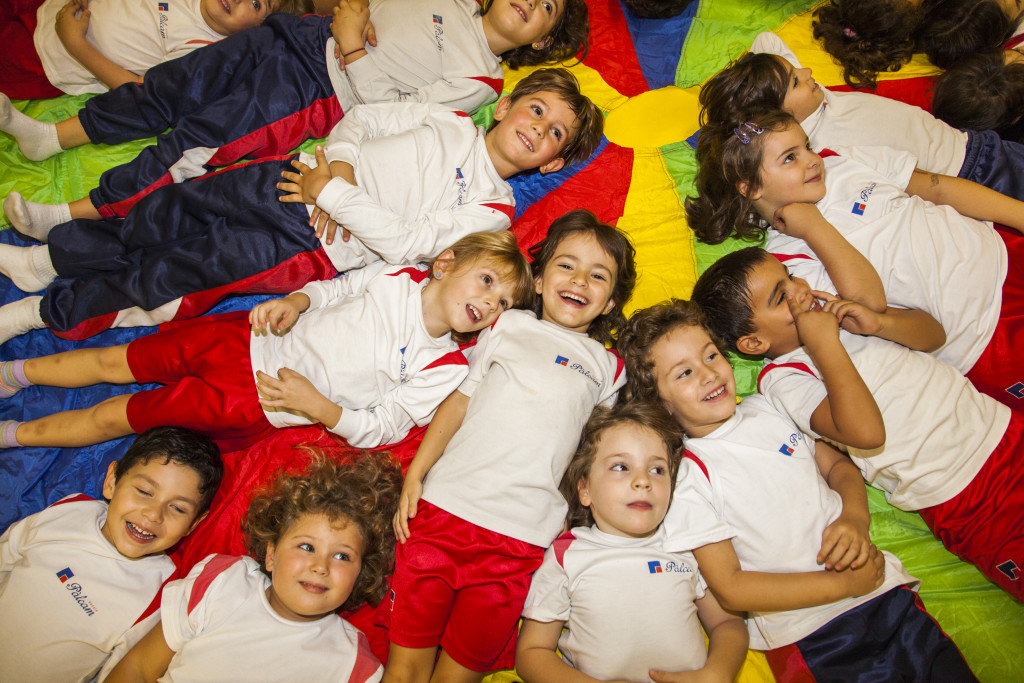 l reasoning and discovery of the scientific and literary worlds, as well as working habits.
The main objective of the school during those years is to develop the abilities and skills of our pupils to face the future successfully. This is achieved by:
The acquisition of different habits that favor intellectual, social and moral autonomy, living positively with others and developing new knowledge and projects.
Acquiring a third language, English. It is introduced as the language of different areas of the curriculum, and speaking and writing skills are promoted.

Achieving a good level of reading comprehension, oral and written expression, calculation and problem solving abilities and learning autonomy.

The integration of new technologies for learning and knowledge (TAC) in the teaching-learning process.

We are commited to a quality educational model, not to mention the attention to the diversification of the different learning rates of students, with material and human resources to facilitate personalized learning track.
ESO - Secondary school (12-16 yo) - state-funded
Do you want to know more about the curriculum organization of ESO? Click here.
ESO is the educational stage that all students must go through between the ages of 12 and 16. It lasts four years and aims to train students in academic, personal and social skills. They receive preparation to access higher education or 1st grade vocational training.

Trilingual Project:
Some subjects are taught in English as a lingua franca: science, arts, technology and computer science

Conversation Assistants

Exchanges with schools in the Netherlands, Germany and Poland

Second foreign language (French)
TAC Project:
Interactive Whiteboards in classrooms

Robotics from 1st to 4th ESO

Preparation for the ACTIC certificate

Online Campus

Remedial lessons of Catalan, English and Maths in small groups.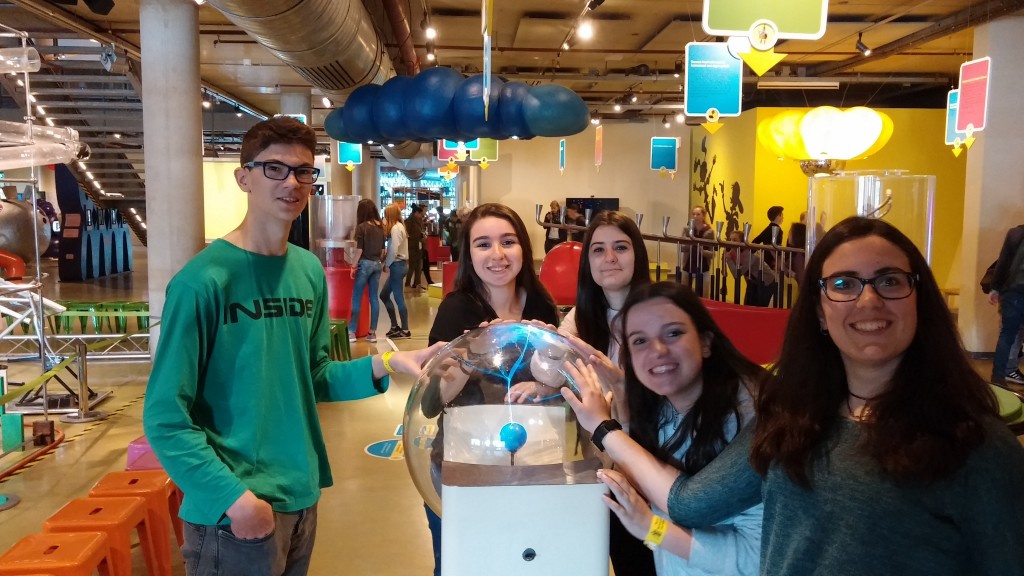 Curriculum extension to develop cognitive stimulation and structuring of thought:
Syntax

Logic

Studying Skills

Written expression

Oratory




Guidance and constant monitoring of the student:
Psycho-pedagogical counselling

Aptitude testing

Conferences and guidance workshops

Tutorial follow-up

Excellent academic results in all courses and areas of knowledge
Batxillerats -baccalaureate (16-18 yo) - state-funded
Do you want to know more about the curriculum organization of baccalaureate? Click here(information in Catalan).
Baccalaureate, a two-year degree, is the educational stage that all students who have completed secondary education can take in the context of post-compulsory education. The high school course usually students between sixteen and eighteen years who want to guide their future towards higher education: higher vocational training or college
Wide Range of methods and materials designed to improve access to university marks
Extension of the curriculum in the area of languages:
Consolidation of the scientific area:
Hands-on laboratory extracurricular lessons in the areas of physics, chemistry and biology
Personal mentor for each student for the research project, with regular meetings and individualized counselling and guidance.
Guidance and constant monitoring of the student:
Psycho-pedagogical counselling

Aptitude testing

Conferences and guidance workshops

Tutorial follow-up
Excellent results at PAU and outstanding academic records
Cicles Formatius - Vocational training (16 yo and older) - state-funded
Click here to see the Vocational training website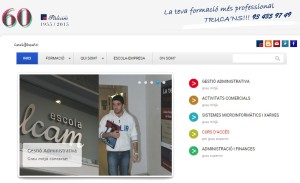 Vocational training courses are the educational stage with the highest percentage of employability. At Pàlcam, we have this fact in mind, so we want to provide an educational offer that suits your needs. The combination of theoretical and practical training in the workplace makes us the best guarantee of success. Our society asks for the most professional profiles, and at the department of vocational training, we have in mind that we can not betray the trust you place in us when we are trusted with your training.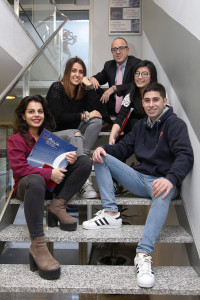 Our distinctive features:
Adapting the curriculum to the capabilities of men and women. Students are monitored together with the cooperation of parents, with whom there is constant communication.

Permanent adaptation of the curriculum to the reality and needs of the professional and labor market.

Our tutorial action. We guarantee a minimum of two annual interviews with families.

Support department, which guarantees individual action or in small groups with learning difficulties.

Use of new technologies in all educational activity.

School-Company department, which is in charge of the training in the workplace in companies or institutions through internship agreements established by the Department of Education.

Job bank with the cooperation of companies linked to the School for the integration of students into the workplace.

International internships ERASMUS +

SEFED. Business simulation program