Xavier Cagigós and Mònica LópezDirector and Adjunct Director at Escola Pàlcam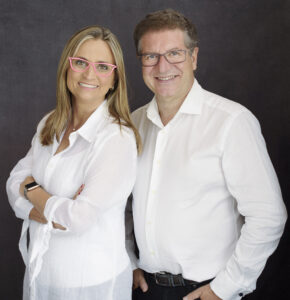 Children education is undoubtedly one of the most important challenges parents face.It is for this reason that I would like to present Escola Pàlcam, with more than 60 years of experience, as an educational center that has always aimed to offer quality teaching and the will to become an institution at the service of families.
Pàlcam is a school that offers personalized training, with the student as the center of the process. We lay our foundations on academic demand, effort, the will to improve and the transmission of human values ​​of Christian inspiration. We consider essential to get the families involved in the process of training holistically the boys and girls of today, that will become the future citizens.
The educational project of Pàlcam offers the training of students from the age of 3 up until the admission to the university or their integration into the labor market. This is possible because our educational offer contemplates preschool, primary education, secondary education (ESO), baccalaureate and vocational training.
Teaching at Pàlcam is carried out by a qualified team of professionals who combine balance, experience and youth, and implement a methodology based on meaningful learning with the aim of facilitating the acquisition of different contents and the mastery of the procedures.
At Pàlcam, we form people so that tomorrow they become professionals who are able to face the continuous challenges posed by the evolution of our society at a cultural and technological level. "We educate students to learn to know and to learn to live together"
Pàlcam has material resources – laboratories, computer rooms, technology and plastic workshops, multimedia rooms, a library, sports facilities, our own kitchen service and a psycho-pedagogical cabinet – that make this educational task possible.
Currently, more than 1,000 families have trusted us with the education of their children; this is the best guarantee of the quality of our educational offer. If you want to know Pàlcam better, we invite you to visit us and hold a meeting so we can answer all those questions that we are sure that as parents you may be concerned about; Because both you and we pursue the same goal: the best education for your children.
We are looking forward to seeing you at Pàlcam soon.
Xavier CagigósDirector at Escola Pàlcam
Mònica López Adjunct director at Escola Pàlcam