Quality teaching and service to the families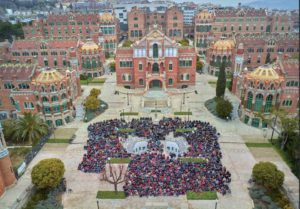 The education of their children is undoubtedly one of the most important challenges parents face. Escola Pàlcam , backed by more than 60 years of experience, is a school that has always aimed to offer quality teaching, as well as the desire to become an institution at the service of families.

Escola Pàlcam offers personalized training that involves individual monitoring of each student. The school takes special care to educate in the value of effort, the spirit of improvement, the importance of respect, the need for discipline, the culture of dialogue and the transmission of human values ​​of Christian inspiration. Likewise, it considers essential the involvement of the family in the task of integrally forming the boys and girls of today, citizens of tomorrow.

At Pàlcam, we form people so that tomorrow they become professionals capable of facing the continuous challenges that the evolution of the world will pose to them at both cultural and technological levels. "We educate all students to learn to know and to learn to live together, because it is the best way to win the future."