Batxillerats -baccalaureate (16-18 yo) – state-funded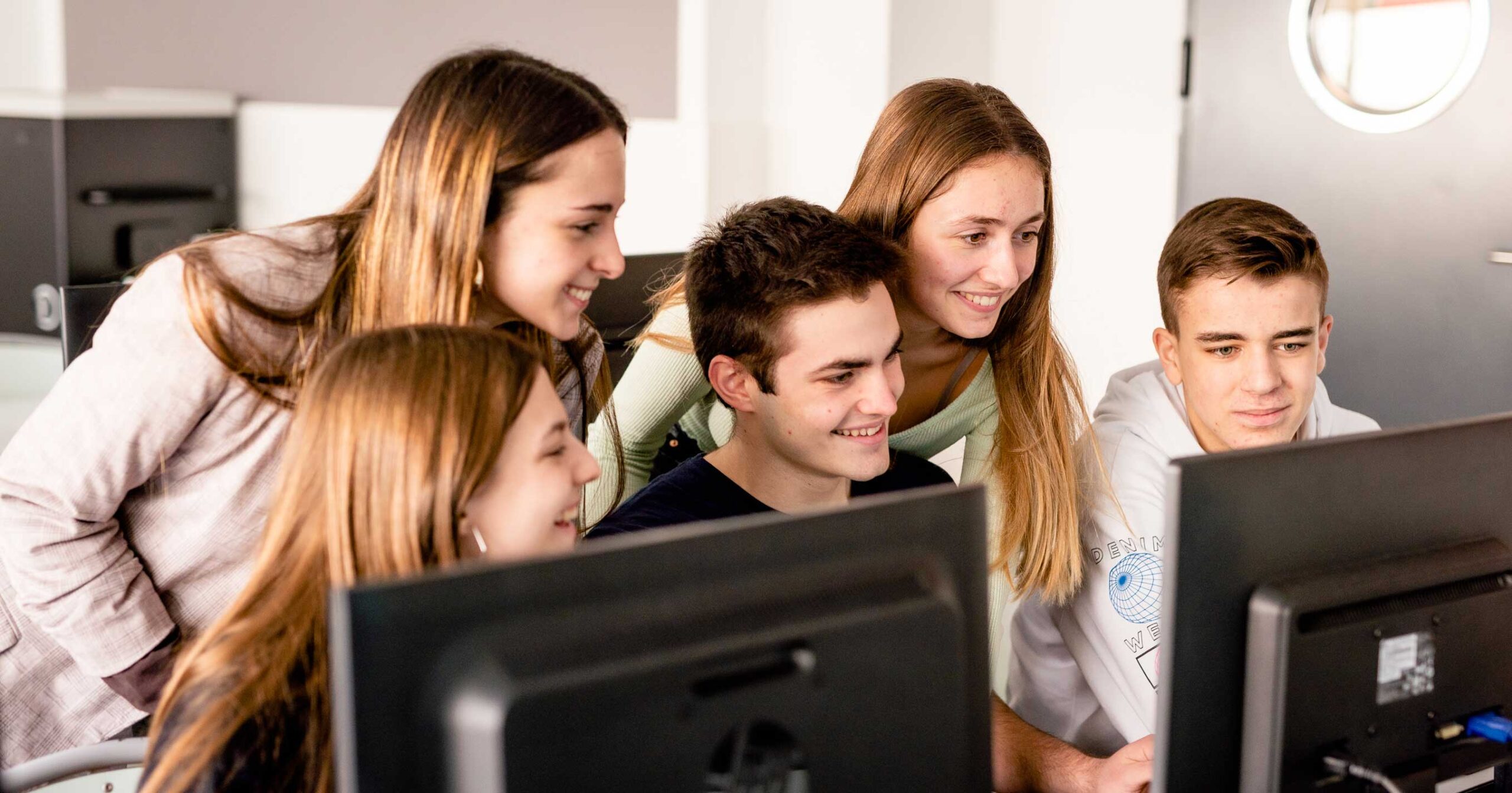 Do you want to know more about the curriculum organization of baccalaureate? Click here(information in Catalan).
Baccalaureate, a two-year degree, is the educational stage that all students who have completed secondary education can take in the context of post-compulsory education. The high school course usually students between sixteen and eighteen years who want to guide their future towards higher education: higher vocational training or college
Wide Range of methods and materials designed to improve access to university marks
Extension of the curriculum in the area of languages:
Catalan
Listening
French as a second language
Consolidation of the scientific area:
Hands-on laboratory extracurricular lessons in the areas of physics, chemistry and biology
Personal mentor for each student for the research project, with regular meetings and individualized counselling and guidance.
Guidance and constant monitoring of the student:
Psycho-pedagogical counselling
Aptitude testing
Conferences and guidance workshops
Tutorial follow-up
Excellent results at PAU and outstanding academic records.